MSGR. BRIAN BROWNSEY
Chaplain
SAMUEL MANGIERI
Campus Minister
Leadership Council is an organization created to meet the needs of the Catholic community and to promote greater student involvement and ownership within the ministry. The Council is a consultative board for the campus ministry staff which efficiently delegates responsibilities among the student population.
.....
The Council is led by a student president, with five members leading their respective committees, along with an intern that serves the community as well. This structure has enabled the students involved in the Catholic Braves to connect and collaborate in serving the mission of the Church at Bradley University.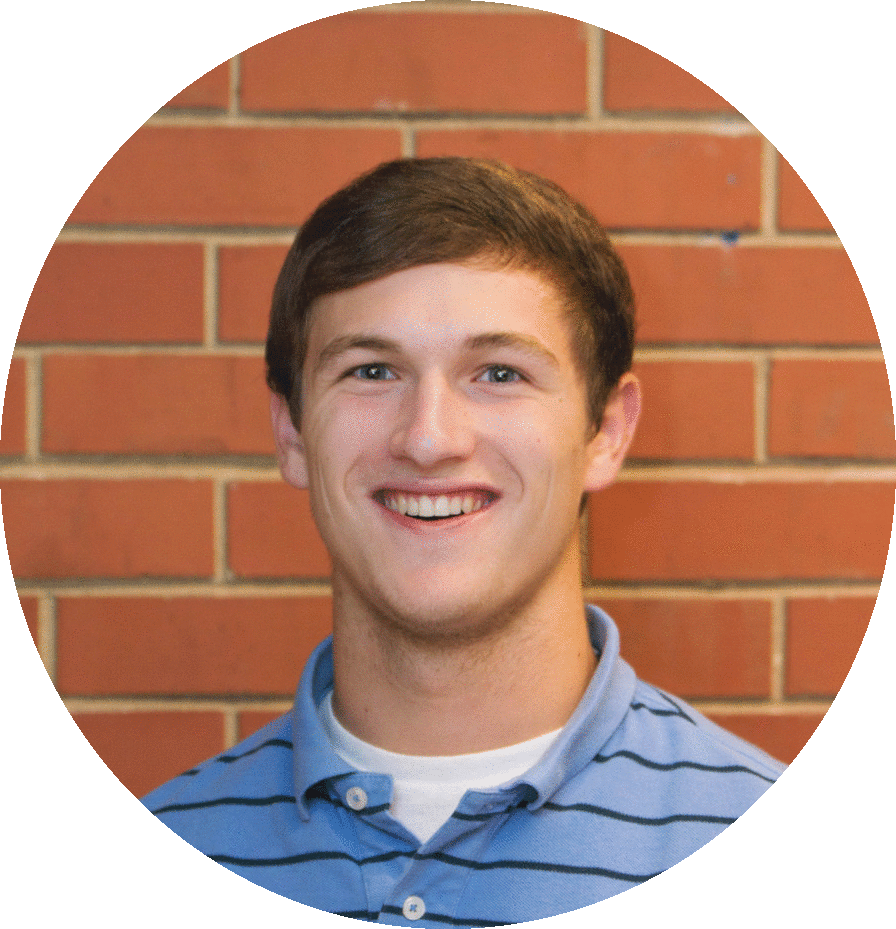 NICOLE STOLARSKI
Christian Service
SAM GERBIC
Evangelization and Outreach
MARY ROCKWELL
Public Relations
The New Renaissance is the heart of the Catholic Braves' evangelical movement. By forming students as disciples and sending them out to make more disciples, the New Renaissance follows the model of evangelization set forth by Jesus Christ.
.....
The New Renaissance seeks out college students with strong faith and leadership qualities and invites them into one-on-one mentor relationships with existing New Renaissance Disciples. These relationships serve to form students as leaders and encourage them to spiritually multiply by forming their own small group. In addition, the program offers continual large group Discipleship formation and frequent evangelization opportunities.
If you are a College Student at Bradley University or a nearby college, and are interested in being involved in a Small Group with the Catholic Braves, please submit your information below and a leader will reach out to you as soon as possible.
There are a couple of ways the Pro-Life efforts manifest themselves on Bradley's Campus.  Many Catholic Braves are involved in Bradley Students for Life, which is not affiliated directly with the Catholic Church.
.....
The spiritual facet to the Catholic Brave's Pro-Life efforts is most enthusiastic in October as well as in Lent.  Please refer to the Event's Calendar for more information.
The Knights of Columbus was founded in 1882 by Fr. Michael J. McGivney.  Thanks to his efforts and the organizations principles of faith and community, it has expanded to more than 14,000 councils and 1.8 million members throughout the world.  It is made up of Catholic men 18 years old and older.
.....
The Knights of Columbus have councils at over 80 universities across the country. The Guardian of the Redeemer Council #14870 at Bradley University promotes moral, intellectual and spiritual development among the future leaders of civil society and the Church through witness to the Gospel.
.....
Bradley's Knights of Columbus Council sponsors the Catholic Brave's Super Bowl party, our annual Women's Appreciation Dinner, and other service opportunities throughout the St. Marks community and the greater Peoria area.